The UK needs a national energy advice service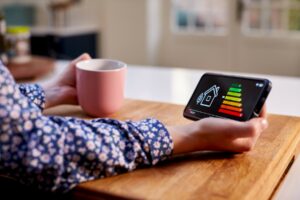 University of Manchester Professor, Stefan Bouzarovski – in partnership with Ami Crowther and Dr Neil Simcock, Liverpool John Moores University – have called for a National Energy Advice Service. Similar to the efforts involved in building the UK's National Health Service back in the 1940s, this initiative aims to address both fuel poverty and the transition to net zero. 
Rapid energy price rises have pushed millions into fuel poverty, with an estimated 9 million people spending Christmas 2022 in cold and damp homes.  
Alongside, to meet its climate change targets and protect households from rising energy costs, the UK must rapidly insulate millions of homes and install low-carbon technologies such as heat pumps. But installing such measures is often complicated and there is limited information, guidance or support. 
By establishing a National Energy Service, free support would be widely available for anyone who needs it. With dedicated funding from utilities or government, the service could help integrate all elements of the retrofit supply chain and help reduce the skills shortage stalling action, while supporting those struggling with the combined cost of living and energy crises.  
The academic team behind this call believe everyone should have access to state-of-the-art energy measures, regardless of their income or other forms of disadvantage. By integrating financial subsidies, and working with trustworthy installers and companies, a national-level advice service could help promote equitable access to low-carbon energy for all.