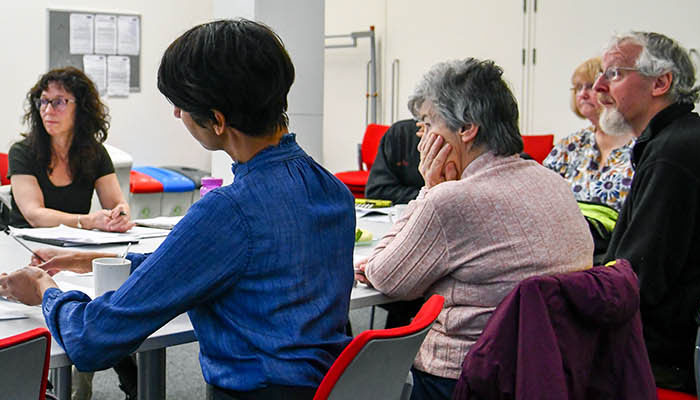 PRIMER
Primary care is often someone's first point of contact with the NHS, and it covers GP practices, dental practices, community pharmacies and high street opticians.
In 2008, PRIMER, the first public involvement group to focus on primary care, was set up at the University with a group of patients, carers, service users and public members. It marked an important step in forging meaningful research partnerships with people who are experts through their experience.
PRIMER members have a wide range of backgrounds, knowledge and ideas, but all have an interest in health research and in getting involved. They work closely with researchers to develop their understanding of what people want and need from primary care. They help ensure that research is relevant to people's health and can make a difference to everyone's lives.
"PRIMER has had an influence on the research I do and on me as researcher; perhaps, most importantly, it has made me question what I thought I knew."
Dr Sarah Knowles
"I feel the researchers that we collaborate with really take on board our ideas and suggestions, leading to research that's relevant and helpful to patients and carers. It's great to know that we are making a difference."
Carole Bennett, PRIMER member
Over the last ten years, in collaboration with researchers from the Centre for Primary Care, PRIMER has developed a suite of resources, guides, and workshops for researchers and for members of the public who want to get involved in primary care research.
They have also influenced the national agenda for public and patient involvement and are informing University policy, practice and support for public contributors, helping us to make a positive impact on healthcare in Greater Manchester and wider society.
Find out more on the PRIMER website.