Roger Harrison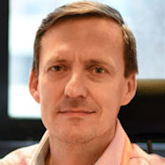 Senior Lecturer Public Health, Faculty of Biology, Medicine and Health
I am an experienced academic in public health, having successfully developed and implemented higher education for professionals of the future.
I am dedicated to increasing access to education, in particular with enhancing online education, and free, open-access education.
I have a specialist interest in antimicrobial resistance and the One Health Agenda. I am increasingly concerned about the lack of integrated learning on disciplines within topics and topics across disciplines.
Reflecting on my experience in education, I take on roles associated with external performance monitoring, examination, and evaluation of teaching in other higher education institutions around the world.
Public engagement highlights
As part of my work in antimicrobial and antibiotic drug resistance I worked on a number of public engagement initiatives including establishing a programme of 'Action on Antibiotic Drug Resistance: One Student. One Campus. One World'.
This relatively new network has already successfully implemented a range of different public engagement events in Greater Manchester and with the health and social care infrastructure.
I am now working to establish a far wider student-led network, having formed partnerships with other universities in the north-west and in Africa.
Find out more