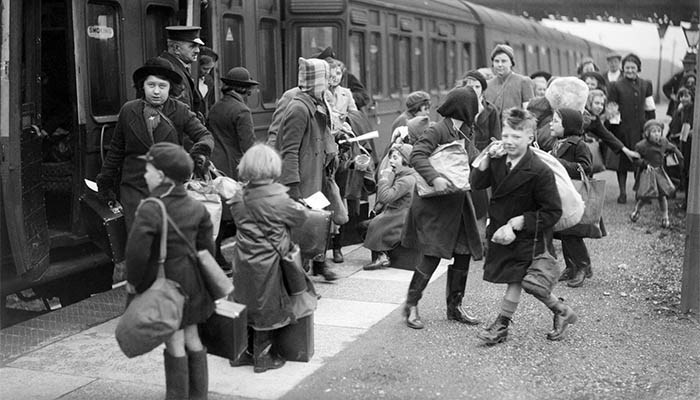 All My Worldly Possessions
This was an intergenerational family open day exploring stories of Guernsey/Bury World War 2 evacuees.
Gill Mawson researched the Guernsey/Bury evacuee experience during WW2. She worked with Bury Archives to hold a family open day in October 2010 at Ramsbottom Library.
The aim of the event was to raise awareness of the story of Guernsey evacuees and to encourage people to talk about their experiences, which could be captured and shared more widely.
"A wonderful trip down memory lane, great reception – good to exchange news about long lost friends from the islands, a good day altogether."
Participant at the intergenerational event
Following a public appeal, a short documentary film was made of the evacuation from Guernsey to Bury. This was launched at the All My Worldly Possessions family open day.
Gill also offered evacuee suitcase sessions and talks were given by the evacuees themselves. Over 100 people attended and comments showed the positive impact the project had on those involved.
Staff at Bury Museum and Archives recognised the importance of the Channel Island evacuee experience to the history of Bury. The event also brought together people who had not seen each other for 70 years.
Top tips
If your objectives are clear at the start of your activity, then your outputs can evolve over time.
Research the event contributors – their 'story' was not entirely relevant to our 'story'.
Allow plenty of time!
Partners
Joanne Fritton, Bury Archives, Diane Rickerby, film-maker, Guernsey-Bury Evacuees.
Find out more about the Guernsey Evacuees Oral History project.