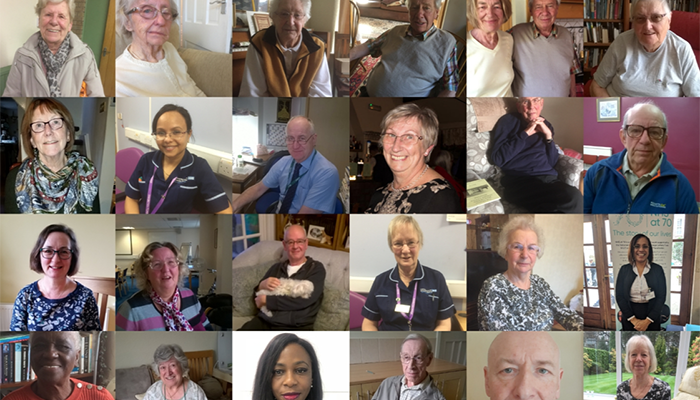 NHS at 70: The Story of Our Lives
Over 70 years ago, the NHS was created to provide free and universal access to healthcare.
The lived experiences of workers, patients, volunteers and the public encapsulate a unique part of British history. The NHS's political and policy history has been well studied by historians, but little is known about the human stories of its patients and workers.
NHS at 70: The Story of Our Lives is the first shared social history project of the NHS. Led by Dr Stephanie Snow and working with organisations such as Age UK, the Mental Health Foundation, and NHS England, this project trains volunteers from a range of ages and backgrounds to gather stories from NHS patients and workers, as well as politicians and the wider public.
Many of the NHS's first patients and workers are now in their 80s and 90s, and the 70th anniversary of the NHS in 2018 presented one of the last opportunities to record their stories.
"I feel in this role more appreciated than I have ever felt in any part of my career. It feels like we are producing an important social history resource, and who knows how important that will be in the future?"
Project volunteer
Around 160 people, young and old and from all walks of life, are being trained to gather stories and artefacts, while 70 young people aged 14-25 are acting as community reporters, filming stories in their local area.
These testimonies, from everyday users and workers, to policymakers, MPs and trade union officials, will contribute to a multimedia, publicly accessible record, filling existing gaps in its history and recording the personal stories that make the service so unique.
People will be able to submit their stories to the website by uploading recordings, photographs and documents. The project is also creating a touring exhibition, a programme of events and a feature film.
Find out more on the NHS Voices of COVID-19 website.